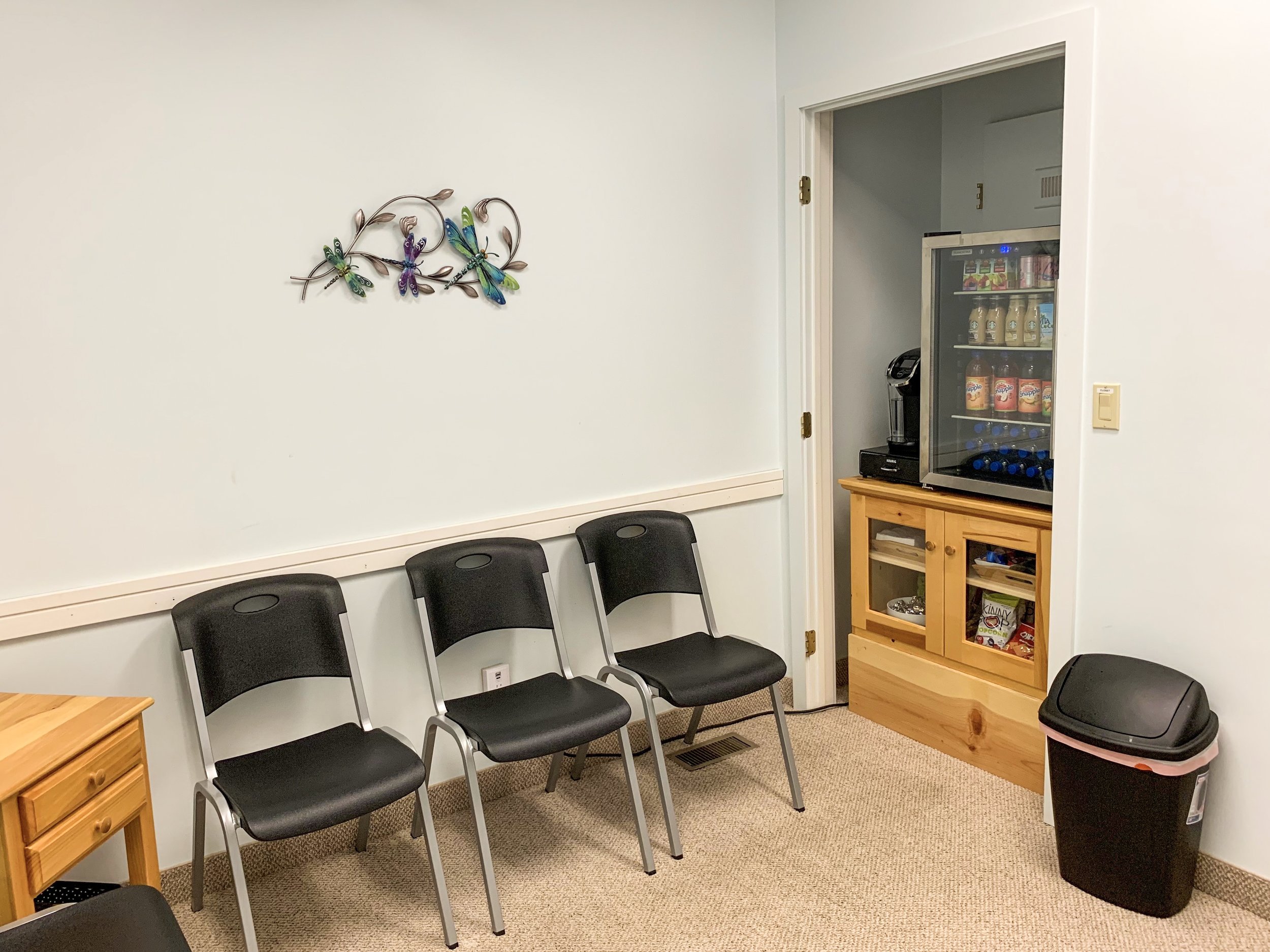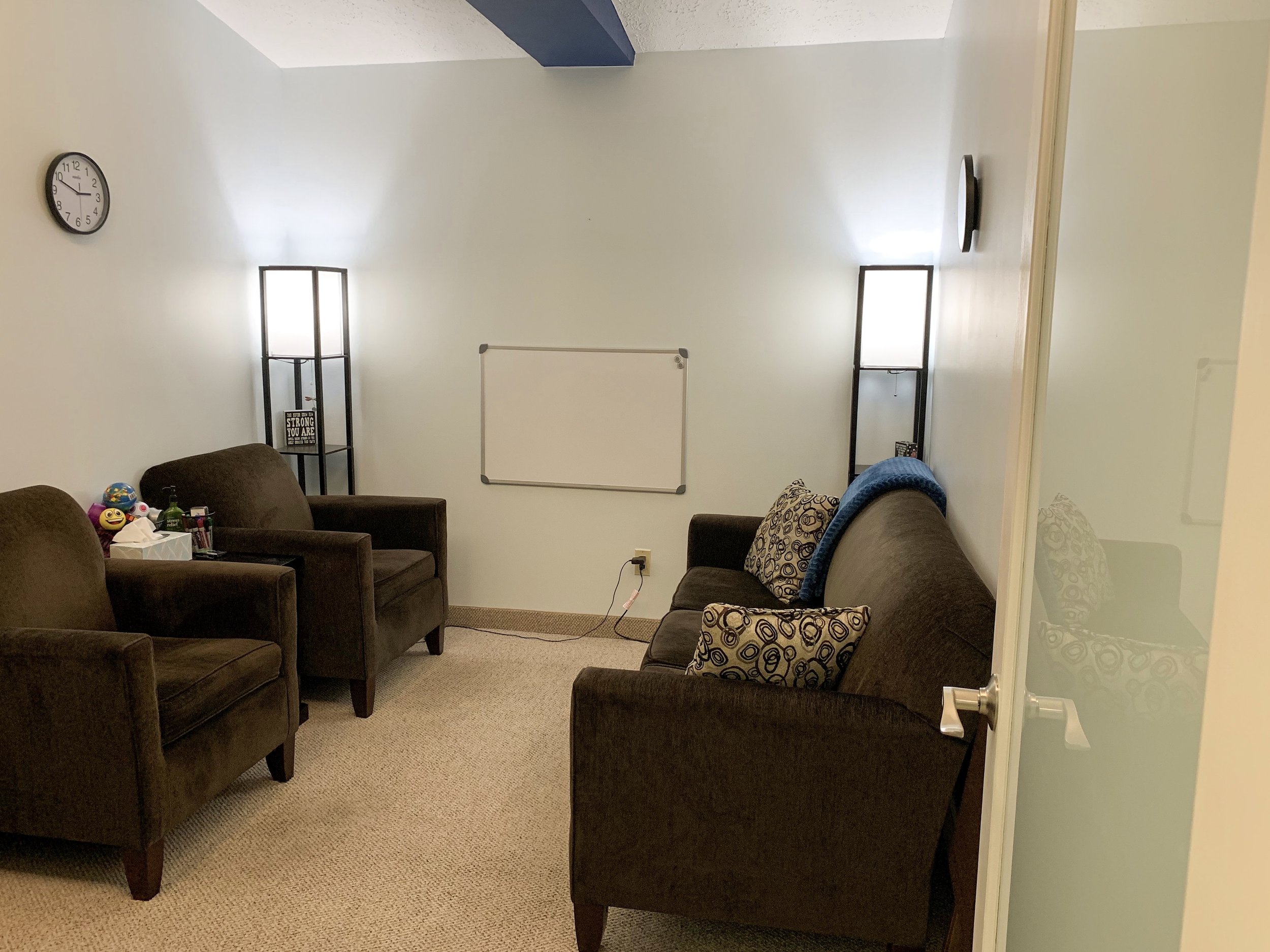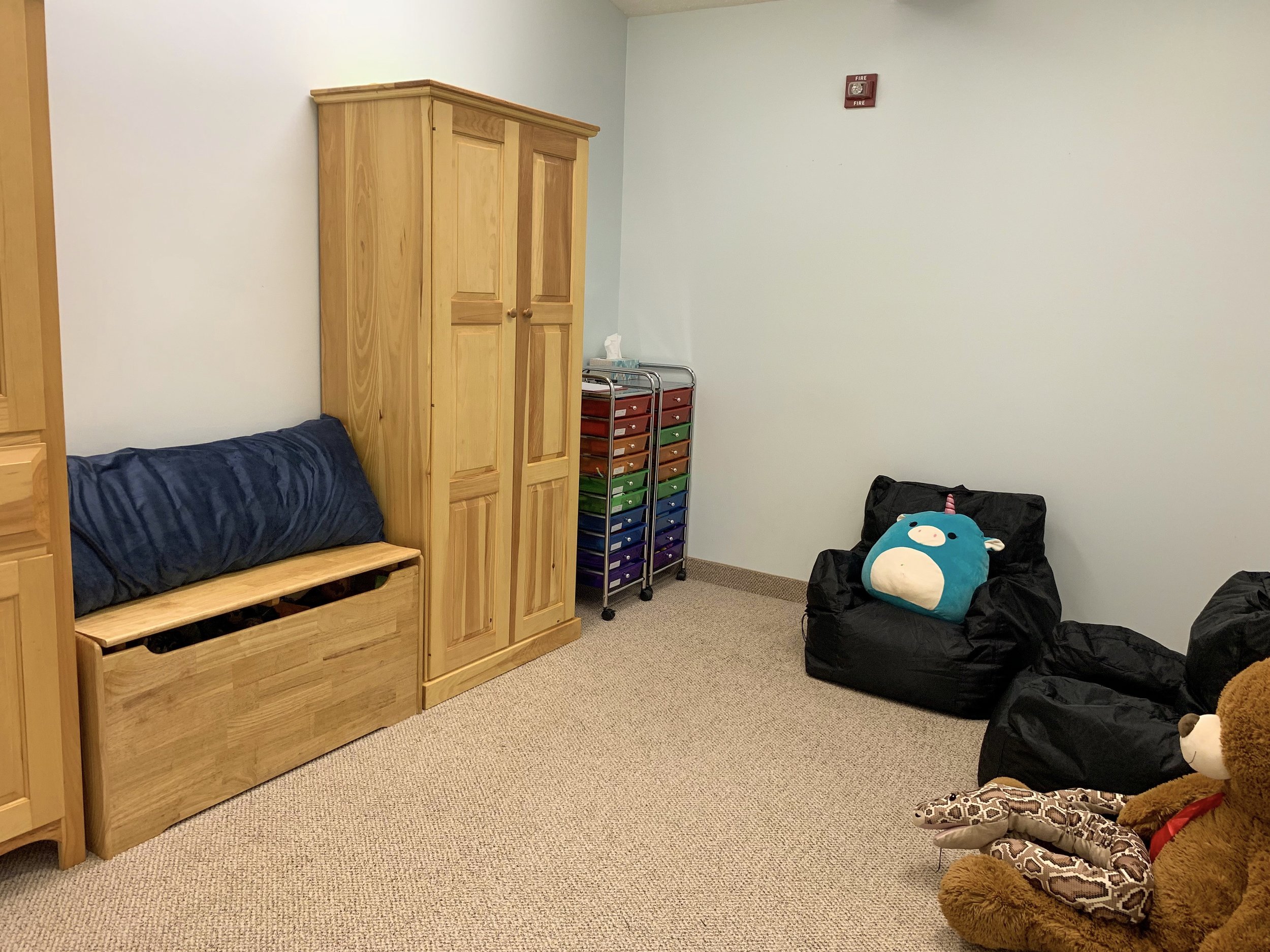 The main entrance is easy to spot from the public parking lot behind Family Video. Look for the accessible ramp, tall tree and large glass windows. The door to HST Counseling is just inside to the left a few steps. It is now a shared office with Ascend Counseling.
Behind the door, you'll find a lobby with plenty of seats, magazines, free snacks, juice, water, and coffee to enjoy while you wait for your appointment.
Appointments are held in a smaller room behind frosted glass doors, filled with comfortable furniture and adjustable light. Small noise machines are in place to keep conversations private, and the entire office is lightly scented.